Originally intended to provide insight into the factors that shaped his own family's house, this book ended up a search for the essence of a home, an exploration of his own creative process, and ultimately locating the source of creativity itself …hidden in the imagination of a child.
excerpt:
To escape the heat of the day and the cold of the night, merchants traveling the desert trade routes would put up high ceiling tents, covering the sand and sides with rich carpets, then light them with spectacular pierced bronze lanterns. Nomadic people, they carried only the essentials. Practicality is the great reductionist, quickly identifying frivolity. Decorations such as these served more than a wind break and comfort extended beyond the physical body or pleasures of the eye. The vastness of the desert can overwhelm the mind. Merely a grain in a sea of sand, these travelers pitched ceilings and walls so they could define their space, rather than be defined by it.
What is this need for a lamp post at night?
To see where we go in hurry or flight?
No… it is to mask our fear with light
of truth hidden in stars only visible at night.
Nature's unknowns are too much for many. Separation at a safe distance is often provided by muted boxes, a vocabulary foreign to the universe, to give credence we are beyond it. What little exposure we allow ourselves is carefully controlled through shaded windows and closed doors.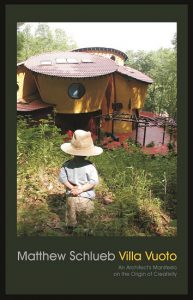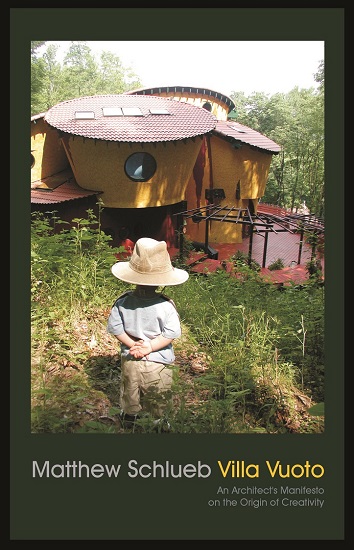 Villa Vuoto: An Architect's Manifesto on the Origin of Creativity (2008)
Order a copy.