Architecture in the Modern Era began at the turn of the 20th Century and reached a peak between the two World Wars. Today at the start of the 21st Century, our world is still shaped by this Modern Architecture. This course will examine three pivotal architects (Frank Lloyd Wright, Le Corbusier, and Frederick Kiesler), through their written manifestos and defining projects. Concluding with examples of work by a current architect – Matthew Schlueb's own practice, beginning with his Graduate Thesis, then his Manifesto on the Origin of Creativity, and finally his home, Villa Vuoto.
---
Lecture 1: Frank Lloyd Wright (2016.07.08)
Analysis of horizontal space as defined by Frank Lloyd Wright from 1901 to 1954.
Link to lecture materials, podcast and videos
---
Lecture 2: Le Corbusier (2016.07.15)
Analysis of vertical space as defined by Le Corbusier from 1914 to 1960.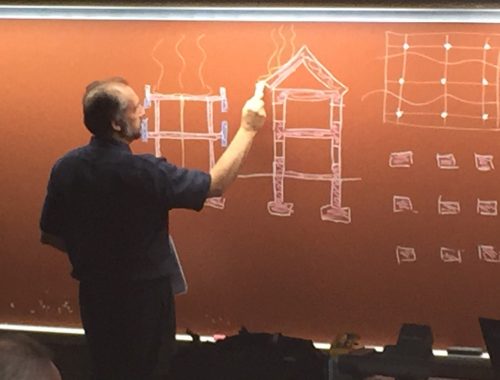 Download lecture slides
Download lecture handout
Download lecture notes
---
Lecture 3: Architecture and Music (2016.07.22)
The architecture of music and the music of architecture, analyzed through five themes: modular, plasticity, liberation, oblique, and infinite.
Link to lecture materials, podcast and videos
---
Lecture 4: Frederick Kiesler (2016.07.29)
Analysis of continuous space as defined by Frederick Kiesler from 1923 to 1966.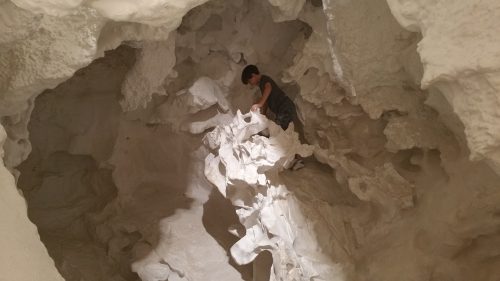 Download lecture slides
Download lecture notes
---
Lecture 5: Villa Vuoto (2016.08.05)
Analysis of subjective space as defined by Matthew Schlueb from 1991 to 2015.
Link to lecture materials, podcast and videos